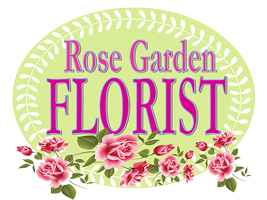 257 South Main St., Barnegat, NJ 08005
609-607-9013
257 South Main St.,
Barnegat, NJ 08005
609-607-9013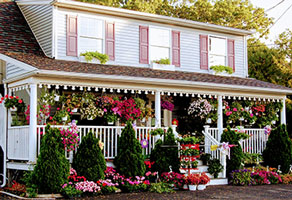 Weddings with Rose Garden Florist
Maybe your inspiration is a photo from a magazine, a funky color scheme, a favorite flower. Or your grandmother's wedding lace is a wrapping for your bouquet, your childhood church is your venue and your college friends are hand tying ribbons for your invitations. Old traditions and new - your wedding should reflect your unique vision for your perfect day. Planning a wedding is a process that can take a year or more, or just a few short weeks. Whether you're the plan-it-all-ahead kind of girl, or the fly-by-the-hem-of-her-dress bride, we'll help sort out all the flower details. From the teeniest flower girl starfish wands, to the grandest flower-smothered arch, we're here to bring it all to life.
Plan on thinking seriously about your flowers after your bridal and bridesmaid dresses have been chosen - typically 6-12 months before your wedding. Flowers are an accent, an accessory to the bridal party & venue - having your attire and a color theme is essential to choosing flowers to accessorize your day. If you're concerned about losing a prime date, and don't want to wait until your dresses are chosen, a pre-consult non-refundable retainer will hold the date on our event calendar for you. We'll work out the details as your plans progress.
If you're from out of the area, plan ahead. Our in-store or telephone consultations are free, and require appointments to set aside the necessary time, just for you. We can arrange appointments to suite many schedules - day or evening, weekend or weekday. In store consults generally last 1-2 hours, and phone appointments usually 30-45 minutes - we discuss all items in some detail, so allow time to sit & talk flowers!
To book your consultation, please click here.